Chief Executive Officer
Air Commodore BS Siwach . Ati vishisht Seva Medal, Yudh Seva Medal, Vayu Sena Medal MSc, Mphil, MAeSI,MRWSI
Air Commodore BS Siwach ,the Chief Executive Officer of BNN Aviation, is a highly qualified, experienced and reputed aviation professional with vast experience in Military and Civil Aviation spanning over a period of 44 years. He has flown nine types of Fixed Wing and seven types of Helicopters in India and abroad. In addition to Commanding number of Air Force Aviation Units and Stations both in India and abroad, he has been Base Manager and Vice President of an Aviation Company in Civil Aviation field. He has in depth knowledge of Civil Aviation rules, regulations and has been conducting Aviation Related Training and audits with high standards of Professionalism. He has good knowledge about Aviation Industry in India and has developed very good rapport with General Aviation Fixed Wing and Helicopter Operators. He is very straight forward, person of great ethics and integrity, professionally sound and has intimate knowledge of the aviation industry in India and abroad. Under his esteemed leadership, BNN Aviation is poised for serving the clients with high standards of service and professional conduct of the Aviation Charter and other Operations.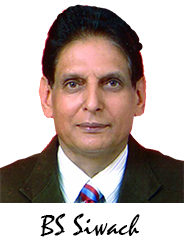 Senior Vice President
Dr Navneet Singh MBBS MD. Director, Rockland Group of Hospitals
Dr Navneet Singh, MBBS, MD , Vice President of BNN Aviation, is a highly qualified, experienced and accomplished medical professional of repute. He is an expert in Air Medical evacuation and is Director of EMSOS Medical Pvt Ltd which is involved in providing patient care during medical Evacuation by air as well as Ground ambulance. He has been Head of Department, Emergency Response and Facility Director of Fortis health care La Femme ,New Delhi. Presently, in addition to Director of EMSOS, he is also Director of Rockland Group of Hospitals. Dr Navneet Singh is known for his zeal and involvement in providing high standards of patient care to his patients and has an enviable record in undertaking very large number of Air Medical evacuation with great success. His Company EMSOS has excelled in Air Medical Transportation of critical ill patients and is one of the foremost leading companies in safe medical evacuation of the patients across the world by air as well as ground ambulances. EMSOS offers medical training to various multinational Corporates and provides Medical Emergency backups in the form of doctors, paramedics and development of medical rooms. Dr Navneet Singh has varied interests in medical field like Health Care Consulting, Health Care Management, Health Care Information Technology, Clinical Research and Strategic Planning. He is very dynamic, full of initiative and ever ready to help regardless of his personal comfort and convenience. His very keen sense of commitment and deep involvement in providing personal care and undivided attention to the patients during medical evacuations has earned him laurels all over the world.
Vice President
Shri Satyavir Singh MD Life Line Group of Companies .
Shri Satyavir Singh Vice President –Marketing and Business Development, BNN Aviation is a very dynamic entrepreneur and a self made man. He is heading one of the renowned Group of Life Line Group of Companies which are dealing in transport and tourism with great success. Within a very short span of time, the group of his companies has expanded very fast and have earned the reputation and goodwill of the clients in India and abroad. The group under the able stewardship of Shri Satyavir Singh is fast spreading its presence in India and number of foreign countries to provide world class services to its esteemed clients,keeping the satisfaction of the clients uppermost in mind. Shri Satyavir Singh is a keen aviation enthusiast and is working very hard to promote the use of aircraft and helicopters in the business of tourism across India and neighboring countries.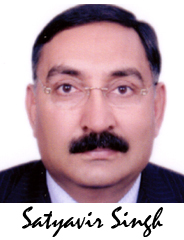 Director Audits, Development of Helipads, Heliports and Training
Wg Cdr RS Dangi
Wg Cdr R S Dangi, Director Audits, Development of Helipads,Heliports and Pilots Training , BNN Aviation has served in Indian Air Force for 25 years in the transport and helicopter stream and has flown various types of fixed wing a/c and helicopters .He has accident free record and has flown over 17000 hrs. He is an alumnus of Defence Services Staff College and has Post graduate academic qualifications of MBA and MSc. He is an expert on Crew Resource Management, Safety Management system, Accident Prevention, Accident Investigation, Safety Audit, Airport Emergency Planning and Human factors and has been conducting training of helicopter and fixed wing pilots since 2009.
His contribution to the helicopter industry in India as a member of RWSI training Faculty is commendable. He is a senior member of RWSI training Faculty and has conducted number of courses on Special VFR, CRM, Dangerous Goods Awareness Training, Safety Management System, Accident Prevention, Accident Investigation, Safety audit and Monsoon Training.
He is an expert on audits and construction of Helipads, heliports and has conducted over 150 safety audits for offshore and onshore locations in India and abroad for ONGC, Reliance, ABS, ABO, Transocean, TMI, Great Offshore, Great ship, CGG, British Gas, Cairn Energy, ENESCO, Global Vectra, Heligo, Deccan Aviation and Govt of Gujarat thereby contributing to the safety of helicopter operations in India. He has also been instrumental in training over 500 offshore helideck personnel of E&P companies by conducting Helicopter Landing Officers and Helicopter Landing Attendants courses in compliance with Offshore Petroleum Industrial Training Organization (OPITO) standard, thereby enhancing safety on offshore helidecks.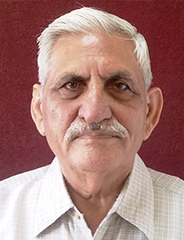 Director Operations and Business Development
Colonel Pradeep Srivastava
Col Pradeep Srivastava, Director of Operations and Business Development of BNN Aviation is a highly experienced, intelligent, knowledgeable and very professionally competent Helicopter Pilot with over 5600 Hrs of accident/ incident free flying to his credit . He is a qualified Flying Instructor and has been an Aircrew Examiner for Army Aviation Pilots.
Col P Srivastava has a passion for aviation and has been involving himself with great zeal to educate his colleagues and fellow pilots in use of technology to enhance safety and efficiency of Helicopter Operations. He has developed an all purpose flight simulator using his own ideas and innovations and has demonstrated its effective use in training and preparing pilots to operate with safety in marginal weather conditions. He is on the panel of RWSI training Faculty and has conducted classes during routine RWSI Courses on exploitation of modern technology to promote safety and efficiency of day to day Helicopter operations in different types of challenging terrain. He has received wide spread acclaim for his innovative ideas and his keenness to assist aviation professionals selflessly in pursuit of safety goals.
Col P Srivastava is a very dynamic and enthusiastic aviation professional and is always actively engaged in discovering something new for the helicopter fraternity. He has developed a website " Helicopter India" which is a shining example of his dedication to the cause of helicopter industry.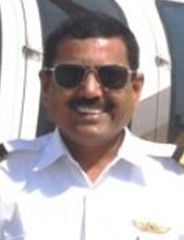 Director, Airport Division
Mr. Baidya Nath Singh
Mr. Baidya Nath Singh,Director-Airport Division of BNN Aviation is a very highly experienced, knowledgeable and well known Aviation professional of repute. He has 34 years of very rich and rewarding experience in Air Port Operations and Management. He was GM Operations Airport Authority of India and Dy.Airport Director, Delhi, Mumbai and Kolkatta Airport.. During his service with Airport Authority of India (AAI), he handled the job of the ground and flight safety requirements of 5 International Airports. I.e. Delhi, Mumbai, Kolkata, Chennai and Thiruvananthapuram, with professional ease and competence. Subsequent to his services with AAI , Shri BN Singh served as Associate Vice President, Delhi International Airport Limited (DIAL). Shri BN Singh handled Safety Management System (SMS), Project Management, Airside Operations, Cost Management, Regulatory Compliances and was instrumental in building an Operational Management Team with focus on the development of the current and future needs of DIAL.