Global Express is the ultimate Ultra-Long distance Business Jet. The aircraft has a cruise speed just below sonic level and is capable of using first class or secondary airports and basic short airfields in remote areas. Sporting an ultra wide cabin (2.49m X 147.2m) offers a quiet and comfortable non-stop transcontinental flight. The cabin set conference-style areas and stateroom. The baggage compartment at the rear of the cabin is accessible in flight. Conduct meetings and enjoy in-flight entertainment arrive to your destination feeling refreshed and rested. Ready to GO!
Specifications
| | |
| --- | --- |
| Capacity | 2 Pilots 1 Flights Attendant + 13 Passengers |
| Power Plant | Rolls Royce BR710 Turbo Fan Engines. |
| Max Cruise Speed | Mach .88 – .85 at Max Service Ceiling 51,000 feet |
| Range | |
| Rate | Rs.5,00,000 (Negotiable) |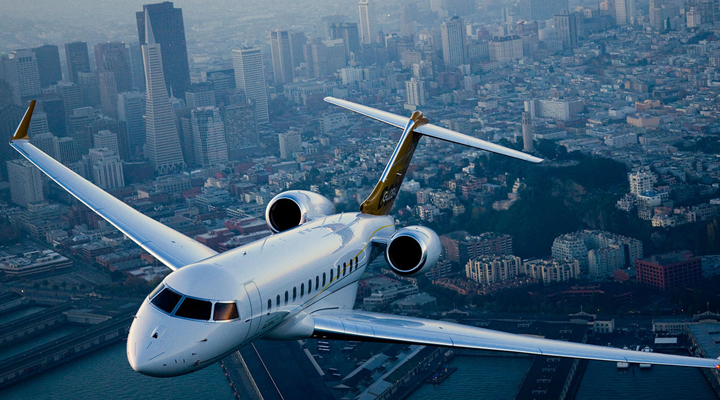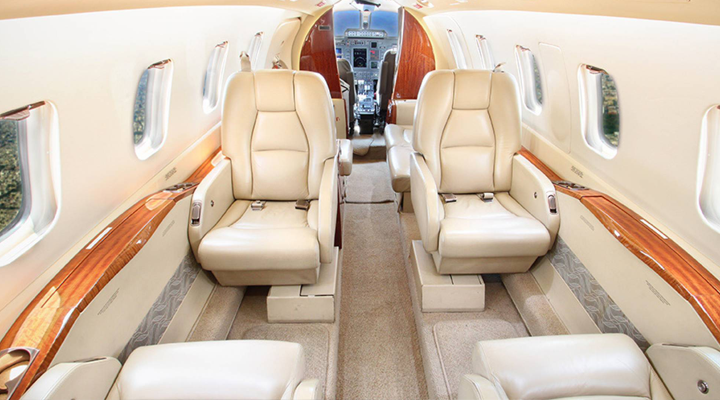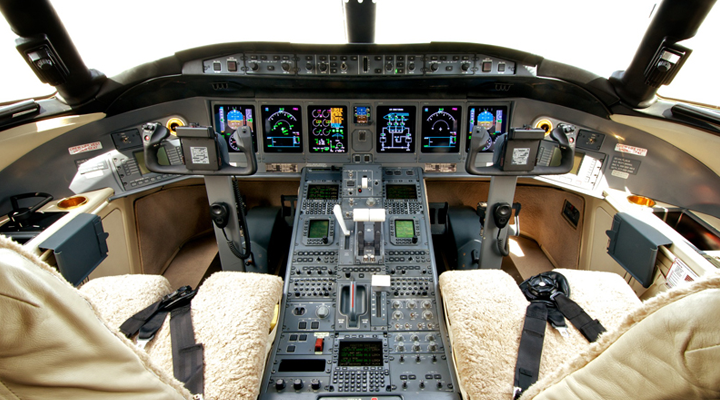 Citation XLS is a unique aircraft which offers light jet flexibility with mid-size cabin luxury. It provides ample room to passengers with "stand-up" comfort. It has a largest baggage compartment in its class. Citation XLS offers a max range over 3100 km and flies at altitudes up to & beyond 41000 feet.
Specifications
| | |
| --- | --- |
| Capacity | 2 Pilots + 9 Passengers |
| Power Plant | Pratt & Whitney PW Turbo Fan Engine |
| Max Cruise Speed | 400 kts |
| Range | |
| Rate | Rs.2,00,000 (Negotiable) |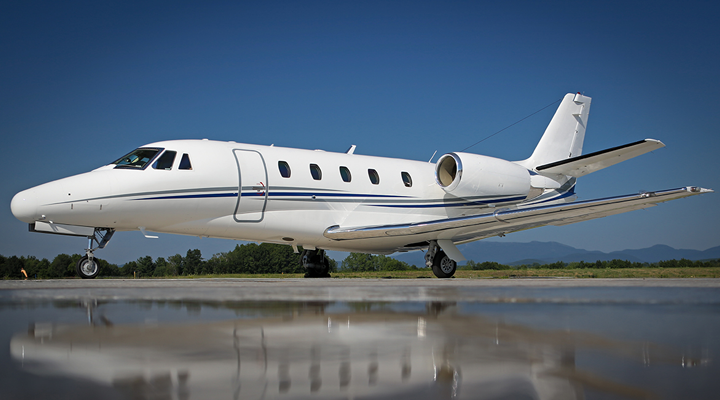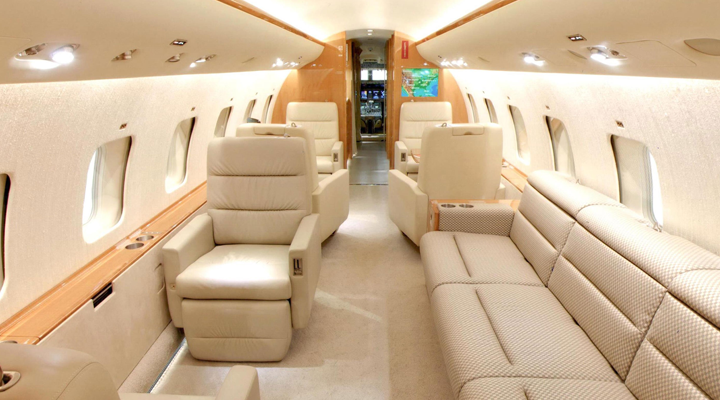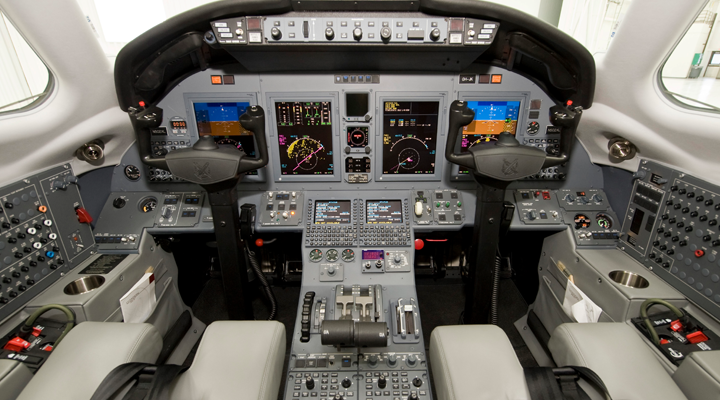 Avionics
The Citation CJ-II fully integrated with latest avionics suits & the most advanced flight deck over offered in business class aviation gives greater reliability to our operations in the service of our guests. There is an additional economy class seat at the rear. It is one of the quietest cabin in the world. The aircraft has indeed changed the face of business aviation forever FOR YOU! It flies at altitude up to & beyond 41000 feet ensuring a more comfortable flight mostly away from all the weather.
Specifications
| | |
| --- | --- |
| Capacity | 2 Pilots + 7 Passengers |
| Power Plant | 2 Williams International engines |
| Max Cruise Speed | 350 Nautical Miles per hour (550kmph) |
| Range | . |
| Rate | Rs.1,25,000 (Negotiable) |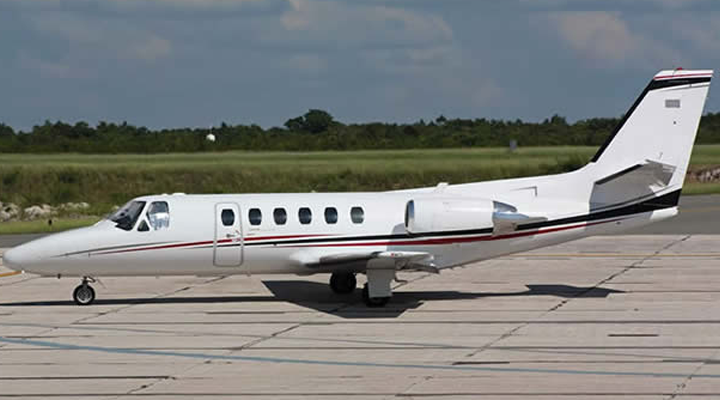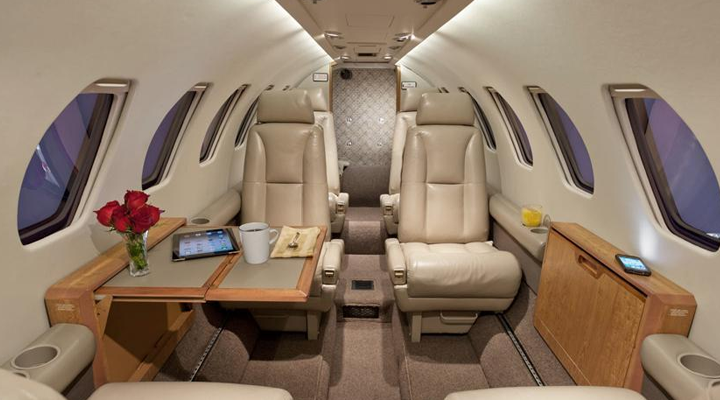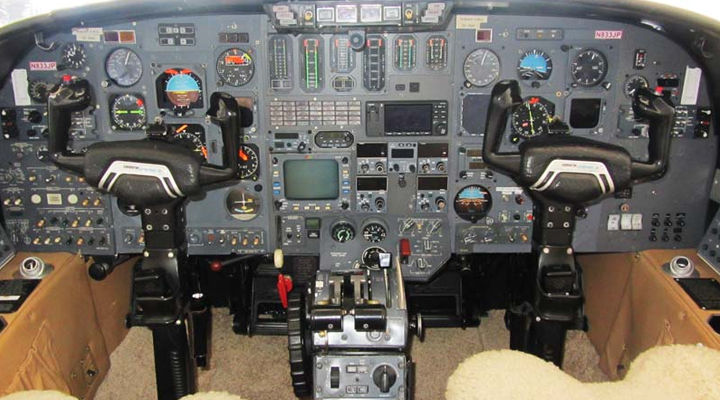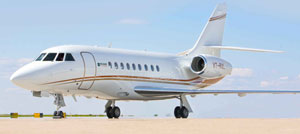 Falcon 2000
Falcon 2000 is a twin-engine business jet manufactured by French manufacturing company, Dassault Aviation. It has a transcontinental range with a flying endurance time of up to 7hrs 10mins. This 8 seater, luxury business jet has a wide cabin, which offers high level of comfort, luxury and is equipped with full galley service and in-flight entertainment.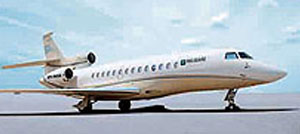 Falcon 7 X
Manufactured by Dassault Aviation, Falcon 7X is the first fully fly-by-wire, new generation ultra long range three engine business jet. Equipped with in-flight entertainment and full galley service, this is the first Falcon 7X in the region. With a high cruise speed and range, the aircraft is capable of flying non-stop to most major worldwide destinations.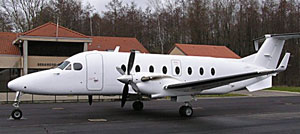 Our Hawker Beechcraft 1900D seats 17 passengers and is a pressurized twin - Engine turboprop airplane. The aircraft is designed to carry passengers from airports with relatively short runways. It is one of the most popular passenger aircraft and used by many prestigious airlines in the world. It is a proven aircraft for regional/feeder routes.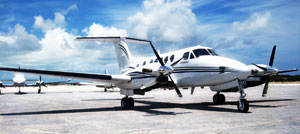 Besides being a regular charter plane, B200 is DGCA approved for medical evacuation. The aircraft are equipped with a lifeport system and works as a stretcher along with a Life saving system, Suction, and Oxygen Cylinder. The stretcher is unique as it elevates the patient from the ground level giving more comfort and room during the travel. This aircraft is most preferred by corporates and by medical institutions.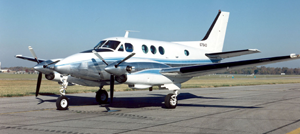 KingAir C90 is manufactured by Hawker Beechcraft and is a family line of twin turbo props. Due to it's twin engine, it is considered safer than most single engined turbo props and has higher speed. This 5 seater is perfect for short distance travel and is suitable for places that has shorter landing strips and limited airport facilities.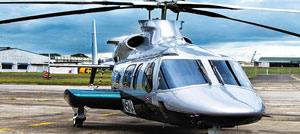 Bell 430 is a light twin engined helicopter manufactured by Bell Helicopter Textron. It has sculpted glass cockpit for clear visibility and due to its avionics and intuitive control, it holds the capability to give a smooth ride to the passengers. This chopper provides maximum comfort and is most preferred for short distance travel and places with no landing facilities.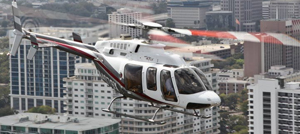 In the new 407GX, the superior performance of the 407 reaches a higher level. Its Garmin G1000HTM flight deck provides critical flight information at a glance for greater situational awareness and safety. It's just one more way the 407GX offers enhanced performance for every mission.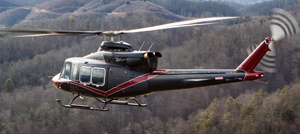 The Bell 412 reliably performs in the most extreme climates on the planet every day. Its expansive cabin can be configured to accommodate either cargo or personnel. Its wide opening 7.7 foot doors accommodate forklift loading into a 220 cubic foot cabin. It seats 13 passengers and 2 crew in a cabin adaptable for any mission.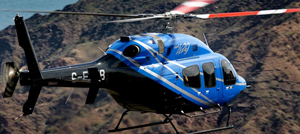 The Bell 429 delivers 150 knot (278 km/h) speed with a state-of-the-art cockpit featuring single pilot IFR and WAAS precision approach capabilities. Its interior is exceptionally spacious with seating for up to seven passengers plus a pilot and can be reconfigured for any number of different missions.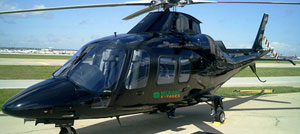 Agusta 109 S Grand is a light / medium weight twin engine helicopter developed to meet a wide range of requirements with the most popular one being for passenger transport. It can however also be used for Off Shore operations and Medical Services. The Agusta Grand features a spacious 5 seater cabin and is powered by two Pratt & Whitney PW207C engines rated 815-hp with Full Digital Electronic Control.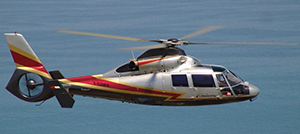 Twin engine Max speed 175 kts = 328 km/h Range 800 Km Up to 8 passengers on board 2 pilots IFR in order to fly in case of low visibility and bad weather conditions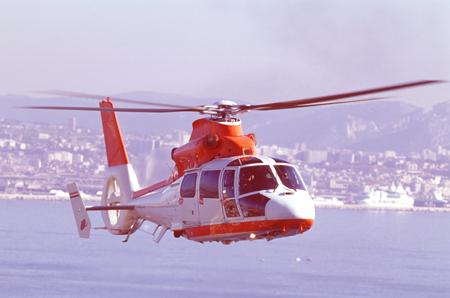 AS365 N3 Dauphin (Dolphin) is a medium-weight multipurpose twin-engine helicopter designed and manufactured by French Aviation Company Eurocopter. The AS365 N3+ offers outstanding performance acquired from the proven experience of the Dauphin family. A fast and powerful helicopter with long range capabilities, it is particularly well adapted to operations in high altitudes and hot climates. This medium helicopter has proven its ability to perform any kind of mission, anywhere in the world. It even excels in the most severe climatic conditions, such as high altitudes or hot temperatures.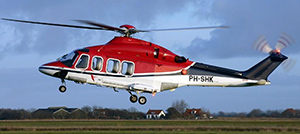 The AW139 is a new generation medium twin-turbine helicopter setting new standards against which all medium twins are measured. Designed with inherent multi-role capability and flexibility of operation, the AW139 is capable of carrying up to 15 passengers at very high speed, in a most spacious and comfortable cabin. The ample baggage compartment is accessible both from the cabin and externally. The AW139 provides the best power reserve of any helicopter in the medium twin-engine class. A brand new helicopter, it fully complies with the latest stringent requirements in terms of performance and safety.